Welcome to Paul Thayil, CPA, P.A.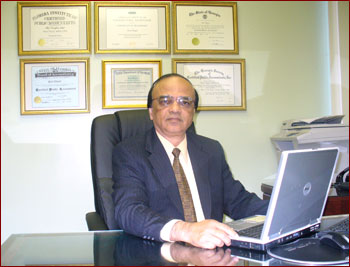 As a CPA Professional Association our Firm is fully licensed and regulated by the Florida State Board of Accountancy, and is owned by a CPA who is licensed in the State of Florida.

PAUL THAYIL, CPA, CFST, MA, MBA,  our founding partner has a valuable blend of both Corporate and Public Accounting experience for over Thirty  years.  With his 15 plus years of Corporate experience working as Corporate Controller, VP Finance and CFO in various industries, including Maritime, Manufacturing, Commodity Trading, Import Export Businesses, and other service sector firms (Wall Street firms), he can help business owners in the areas of Budgeting, Cash Flow, Cost Control, Financial Management and Business Consulting.

As a Certified Public Accountant over the past 17 years, working with local, regional and national firms including PricewatershouseCoopers, Paul has extensive knowledge and work experience in the areas of both Audit and Taxes. As a Managing Partner with a local firm for 5+ years, Paul has helped various business clients in the areas of "Tax Planning and Financial Management".

As a Florida Sales Tax Auditor recently certified by the Florida Department of Revenue, Paul is able to help clients avoid paying penalties and interest up to $25,000 by providing "voluntary compliance audit" for them and "Sales Tax Refund Audit" which benefits clients to receive refunds if they had filed their Sales Tax Returns erroneously in the past and overpaid the taxes to the State.

Paul is also active member of :
AICPA (American Institute of CPAs)
FICPA (Florida Institute of CPAs)
NATP (National Association of Tax Professionals)
Our Professional Staff
With State of Art technology in place which is second to none, a group of well qualified, energetic and highly trained staff who are the most valuable assets of the Firm, awaits to provide high standard and responsive services to you and your business on a timely and most efficient manner.
We are proud to be your most trusted advisors. You can count on us when you need help in the areas of business advise and tax planning for both individuals and businesses.